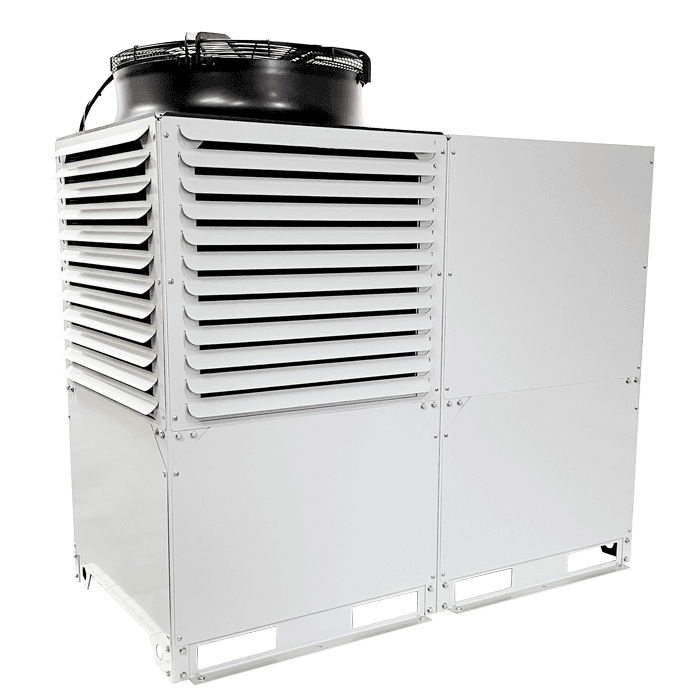 Ultra Low Temperature Extraction Chiller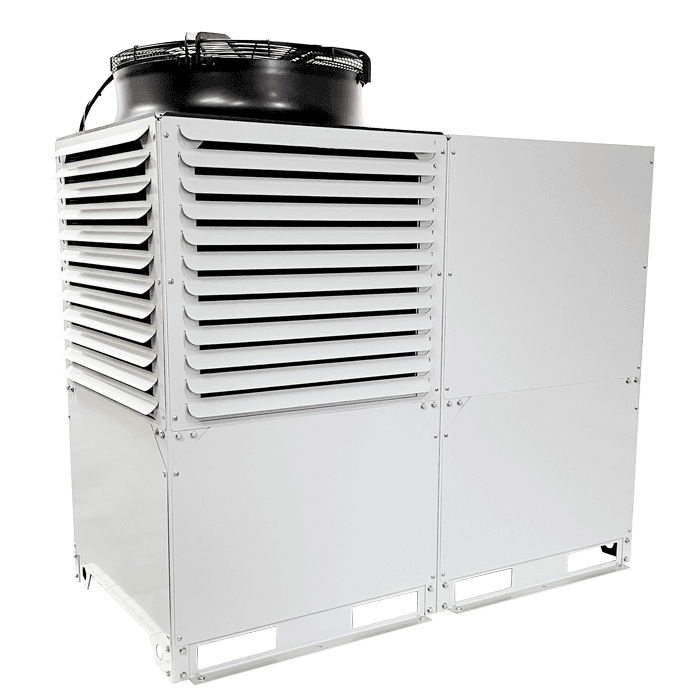 Turn-key, premium-quality, domestically engineered and manufactured cascaded refrigeration system that provides robust cooling at temperatures as low as -80° C.
Applicable to a wide range of industries such as pharmaceutical and botanical extraction. Ideally suited for ethanol and butane extraction.
Fall 2022 *Limited stock available at discounted rate
Cascaded refrigeration systems are equipped with two separate refrigeration circuits using two different refrigerants. One of these circuits operates at warmer temperatures (> -20°C) while the other circuit operates at colder temperatures (-80° C to -20° C). The warmer circuit cools the low temperature circuit. This is the most efficient and powerful type of refrigeration system for cooling applications below -50° C.
The Aptia R900-ULT cascaded refrigeration system includes an onboard tank for coolant and a powerful magnetically coupled pump to circulate the coolant to your process and back. This powerful chiller delivers an incredible 7.2 kW of cooling capacity @ -60° C and 3.3 kW @ -75° C. Using the Aptia R900-ULT chiller to cool your extraction process can save you 1,500 kg / day of liquid CO2 or 3,000 kg / day of liquid Nitrogen. This is roughly $50,000 per month in savings. Aptia's R900-ULT chiller provides incredible reliability and performance with an outstandingly short ROI.
Turnkey refrigeration system with air-cooled condenser and onboard coolant tank and process pump
Operating the chiller is approximately 35x cheaper than cooling with liquid nitrogen
Domestically engineering and manufactured for premium quality and reliability
PLC digital controller with alarm descriptions, alarm logging, and Modbus RS 485 communications
Oversized ~8 gallon expansion tank provides room for fluid expansion, contraction, and backflow
Outdoor rated for operation in -20 F to 110 F ambient conditions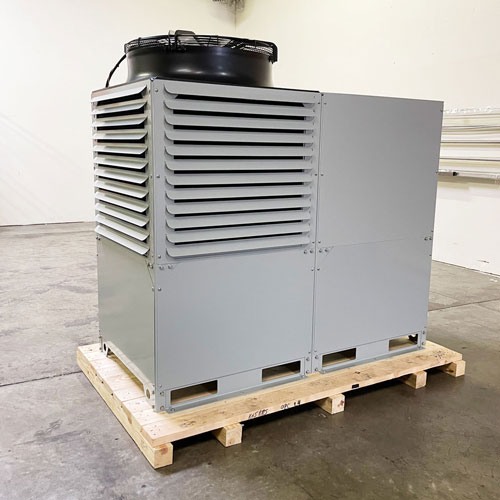 Cooling capacity at 90° F ambient
(-76)° F / (-60)° C Coolant Temperature | 7.2 kW
(-103)° F / (-75)° C Coolant Temperature | 3.3 kW
Coolant Temperature Range
2 HP SS Magnetically coupled pump provides 25 GPM @ 20 PSID
PLC temperature controller; Modbus RS 485 capable for monitoring and control
Outdoor installation highly recommended
1 Year Manufacturer's Warranty
Request Additional Information