Reduce cost of ownership and increase productivity with Aptia's industrial processing solutions.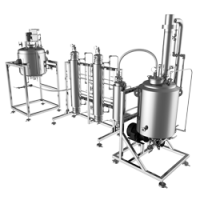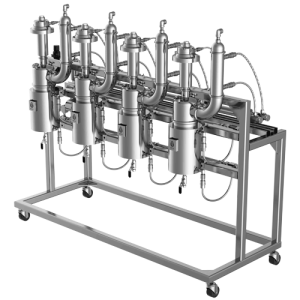 Aptia offers Extraction Equipment solutions including liquid solvent extraction and hydrocarbon (butane/propane) extraction.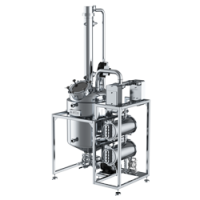 Aptia has engineered a wide selection of efficient solvent recovery equipment options to meet most processors' solvent recovery needs.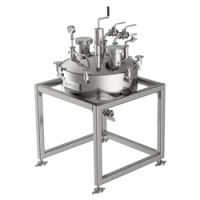 Post-extraction processes supported by Aptia's botanical refinement equipment include winterization, filtration, wiped film distillation and crystallization.
If you're serious about reliable, efficient processing, you need More than Metal.
Much of the extraction and process equipment available in the market today is loaded with electro-polished stainless-steel that lacks thoughtful engineering and quality manufacturing, resulting in poor and unreliable performance. As they say, "all that glitters isn't gold".
Aptia Engineering goes well beyond the shiny exterior. Our equipment is designed, sourced, and built by engineers across many disciplines who properly account for fluid, mechanical, and thermodynamic phenomena. These are critical factors in building highly effective equipment that works as it should and that continues working reliably. If you want a pile of shiny scrap metal in under a year, no need to look beyond the surface, but if you want to be successful, and in business for many years to come, you need "More than Metal".
Call us – we'll explain the difference that Aptia's unique approach can provide for you.
HCE20, HCE40, HCE80, HCE160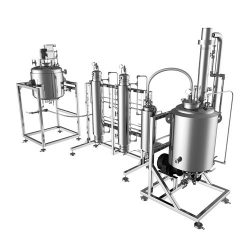 Aptia's HCE hydrocarbon extraction systems offer a modular and expandable design with components that can be assembled to meet extraction capacities from 20-160 lbs/hr and supports extraction temperatures from room temperature to  (-112) F / (-80) C.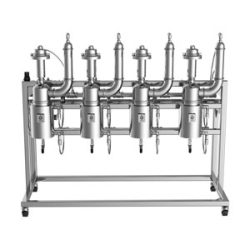 Ideal for bulk processing of specialty products, the Diamond Miner Cart makes operating multiple diamond miners easy, clean and efficient. 
Compact Solvent Recovery & Decarb Reactor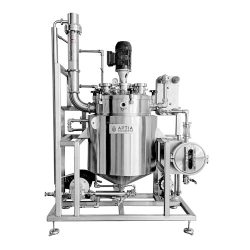 By strategically integrating falling film solvent recovery technology with a full-vacuum rated reactor, the RX-FFE can provide fast solvent recovery, residual solvent stripping, and decarboxylation capabilities.
Would your process benefit from
In addition to the standardized extraction, recovery and refinement systems, the team at Aptia works closely with clients to develop a range of custom solutions.
Reach out to Aptia to discuss your processing goals, and learn more about how Aptia Engineering's equipment solutions can help you reach them.